Cows | Bulls | Heifers | Calves | Horn length | Coloration | Inbreeding | Ranch sites | Brand explanation | Links
---
Interested in a herd sire prospect? Check out these young Texas Longhorn bulls.
We select a few of our best bull calves for potential herd sires.
They have to meet stringent criteria to be considered for this page.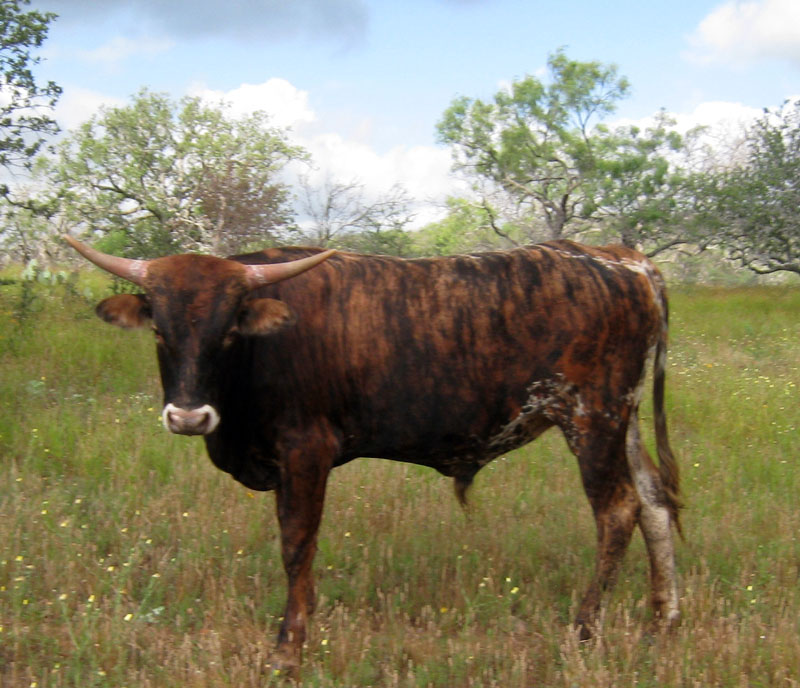 D-H Panthera at one year old (DOB 4/21/11)
Beautiful brindle coloration on fast-growing bull with excellent conformation.
Here are a few of our recent sales of herd sires:

---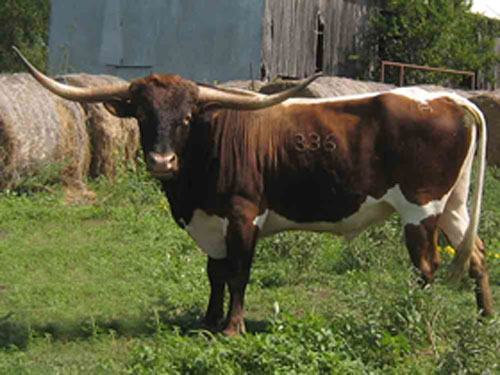 SOLD: Congratulations to the Ohlendorfs of Rocking O Ranch for the purchase
of D-H Donnavan, who is projected to be 73.29" tip-to-tip when mature.

D-H Donnavan
Crown's Classic Shadow x Sweet Donna
DOB: 3/13/06
---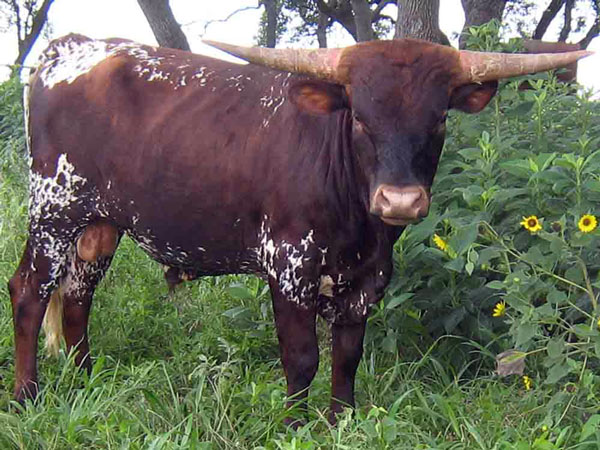 SOLD: Congratulations to the Ohlendorfs of Rocking O Ranch for the purchase
of D-H Royal Express

D-H Royal Express
Crown's Classic Shadow x Fast Forward
DOB: 2/18/06
---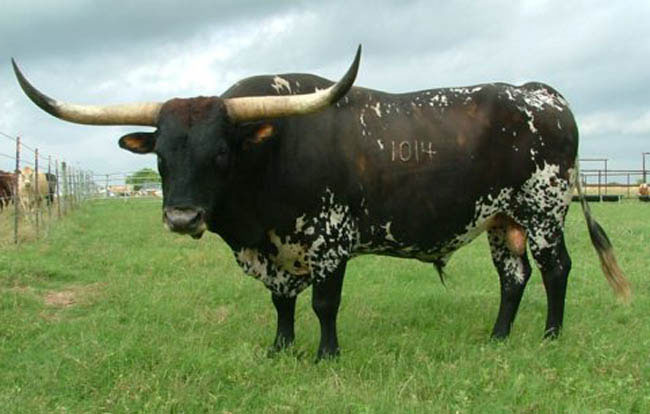 SOLD: Congratulations to Steven Zunker of Box Z Ranch for the purchase
of this beautiful herd sire!

D-H Sombra de Nuez (TLBAA B72713)
Crown's Classic Shadow x CO Barbwire
DOB 10/21/04
---
---
Cows | Bulls | Heifers | Calves | Horn length | Coloration | Inbreeding | Ranch sites | Brand explanation | Links