Cows | Bulls | Heifers | Calves | Horn length | Coloration | Inbreeding | Ranch sites | Brand explanation | Links
---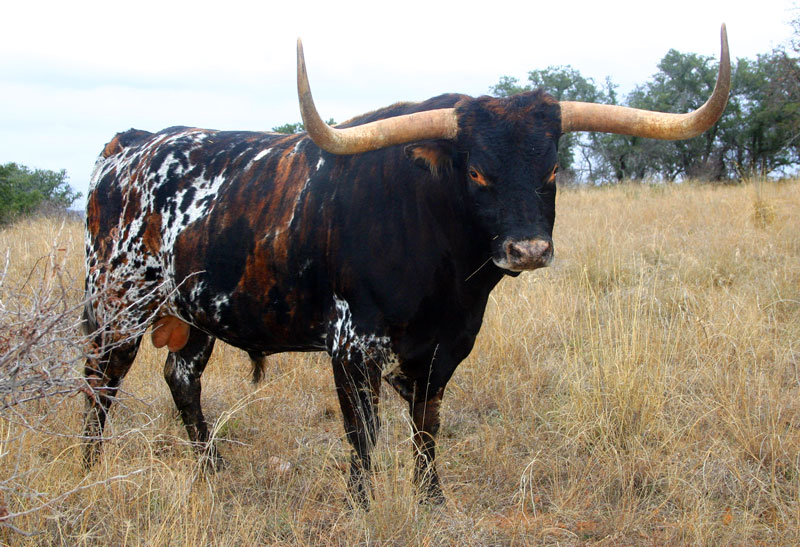 Herd sire D-H Cinco de Mayo at five years
TLBAA B81864, PH529
Crown's Classic Shadow x Prairie Dancer
DOB 5/5/2009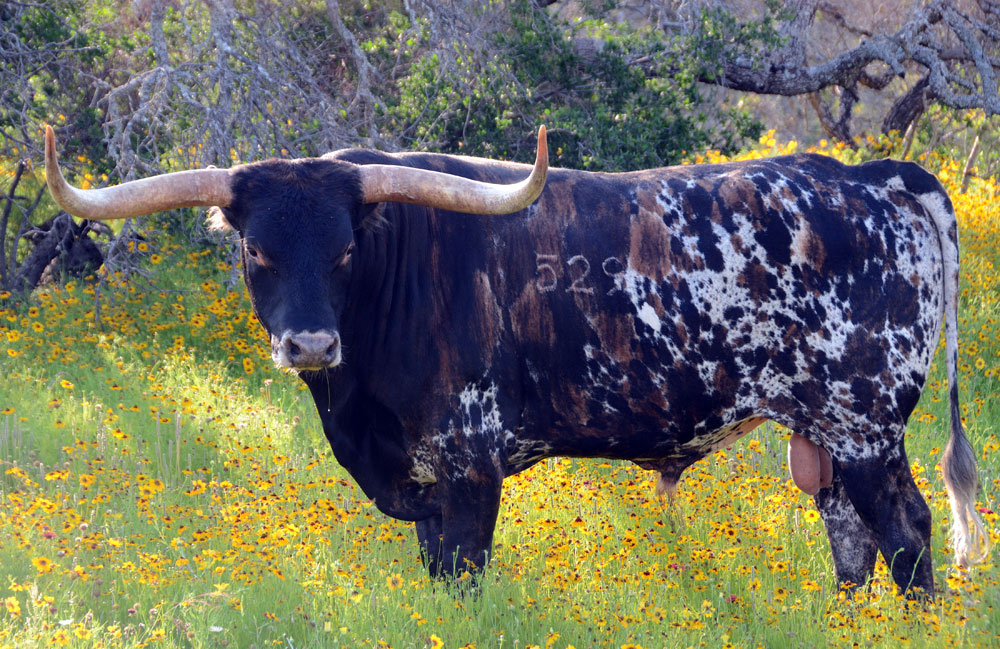 Herd sire D-H Cinco de Mayo at three years
Pedigree of Cinco de Mayo:
Cinco de Mayo is a beautiful brindle bull and is mostly from the Butler and WR families of Texas Longhorns, with some contributions from the Wright and Philips families as well. We are looking forward to seeing his brindle coloration expressed in many of his offspring. He is homozygous wildtype at the extension locus (E+/E+), and heterozygous for brindle coloration. His horns are growing rapidly, just like his famous sire, grandsire, and great grandsire.
For more explanation and information on Texas Longhorn coloration, click here.
Cows | Bulls | Heifers | Calves | Horn length | Coloration | Inbreeding | Ranch sites | Brand explanation | Links