Cows | Bulls | Heifers | Calves | Horn length | Coloration | Inbreeding | Ranch sites | Brand explanation | Links
---
Crown's Classic Shadow is producing great offspring—both bulls and heifers.
Here is an October 2004 bull that was purchased by the Box Z Ranch as a herd sire: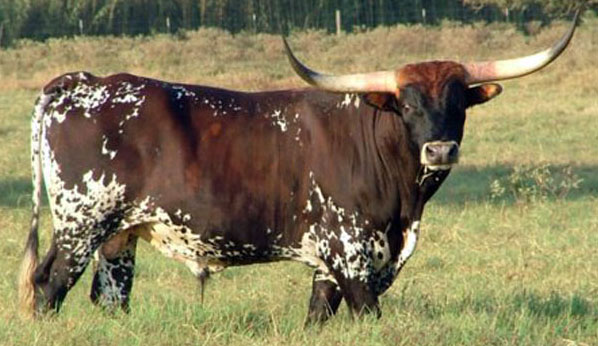 D-H Sombra de Nuez, at 3 years. He produces a wide diversity of colors on his beautiful calves
at the Box Z Ranch.
Here are some more of Crown's Classic Shadow's bull offspring that are being used for herd sires
(by the Rocking O Ranch):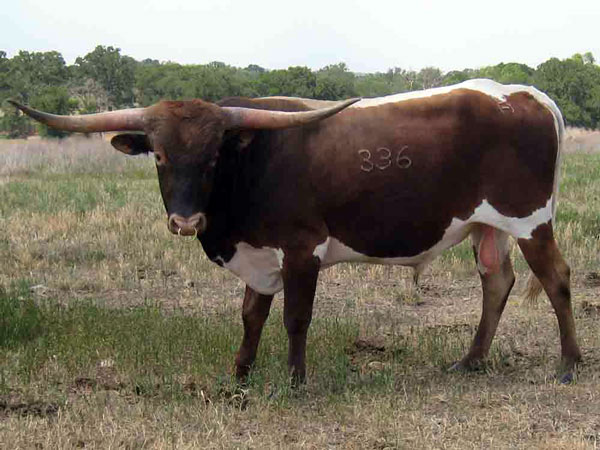 D-H Donnavan, at 26 months. He is projected to have 72.5" horns tip-to-tip at maturity.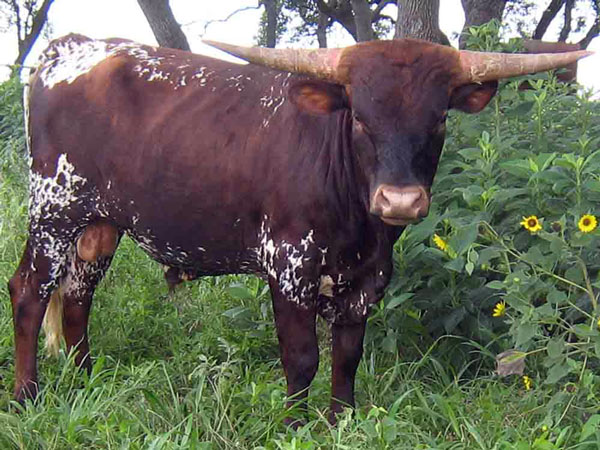 D-H Royal Express
Crown's Classic Shadow x Fast Forward
DOB: 2/18/06
---
Below are some of C.C. Shadow's heifers, born from 2003 to 2006.
Notice their excellent conformation, including long, straight, deep bodies, and nice head shape.
They also are exhibiting excellent lateral horn growth and great coloration.
RC Mad Mouselle (heifer born August 2003,
at 16 months), and owned by
Bob and Carmen Larson of Oregon
(rclarson@pacifier.com)

...and the same heifer at 2 years old.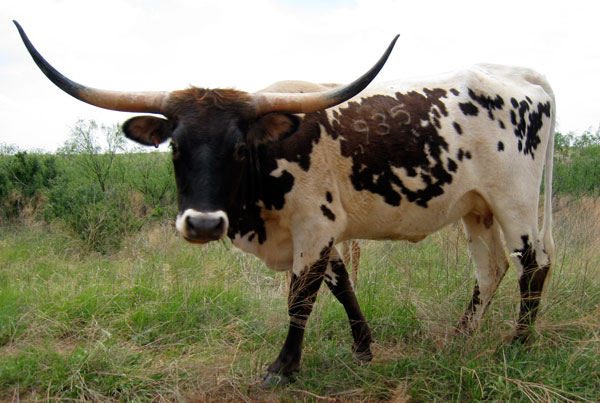 D-H Rita, born September 2005, two years old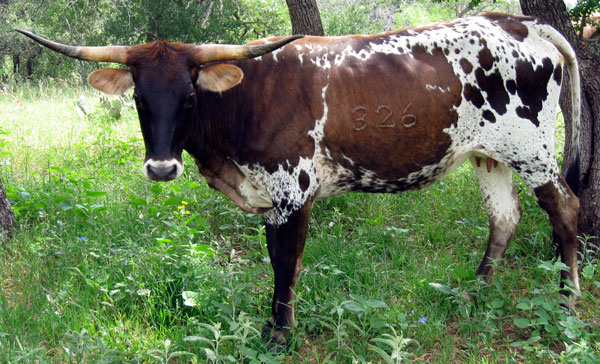 D-H Isis, born March 2006, two years old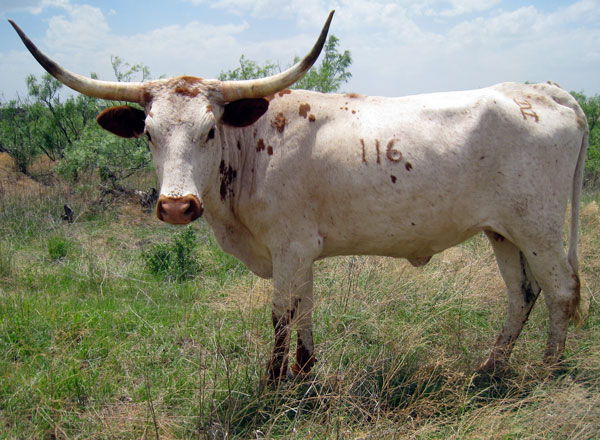 D-H Mary's Mirror, born January 2006, two years old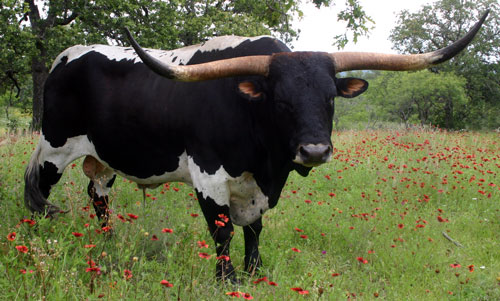 Crown's Classic Shadow, horns 70" tip-to-tip
Cows | Bulls | Heifers | Calves | Horn length | Coloration | Inbreeding | Ranch sites | Brand explanation | Link